JENNI'S OFF-GRID NEWSLETTER, NO. 16 (SEPTEMBER, 2016)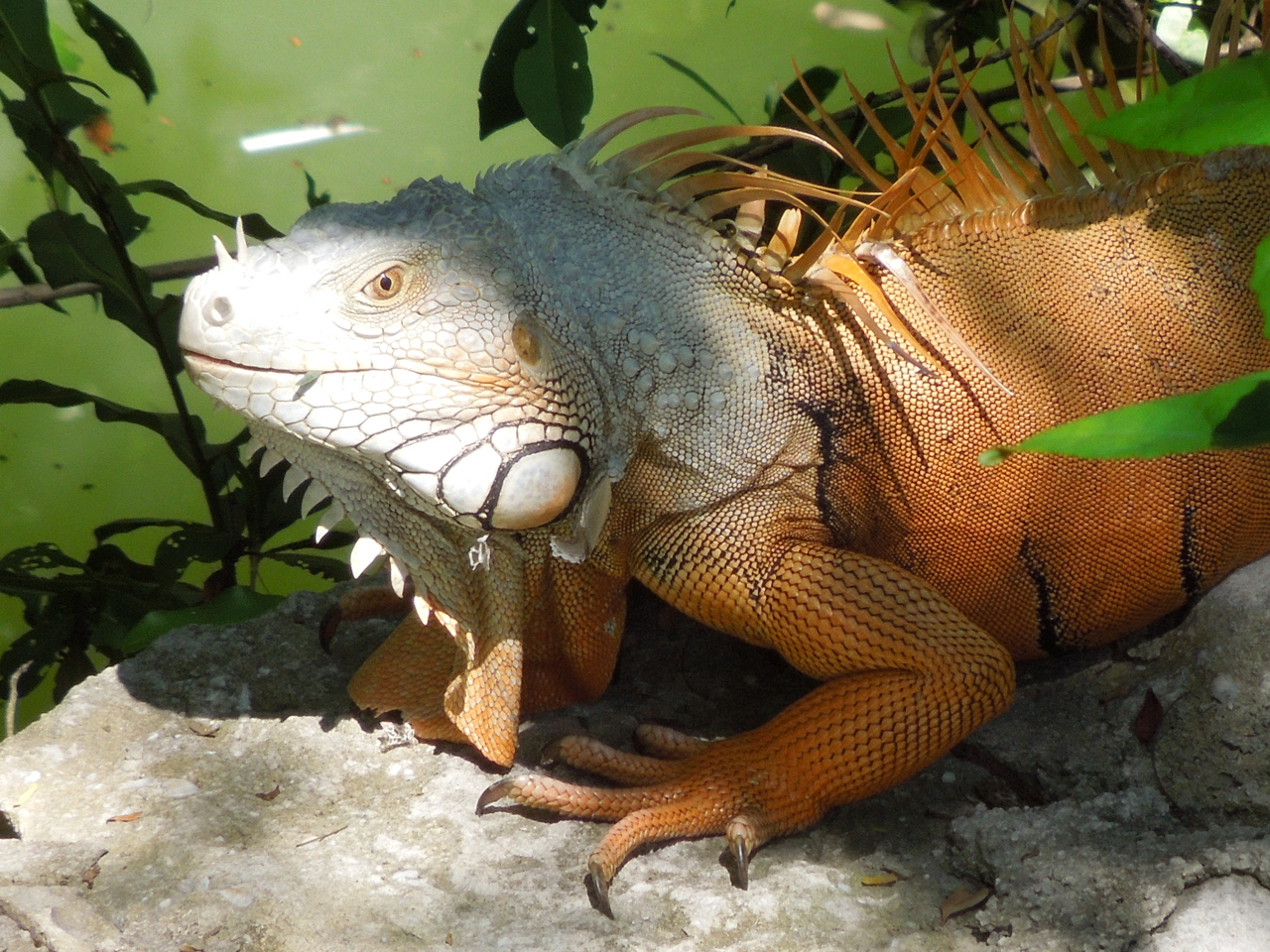 September 22, 2016
Travel Listacle: A bit of US and a lot of Mexico
OK, here's the problem. So much travel, so little time! I could (if I had time) write many newsletters on our experiences since our last e-mail, but I haven't time to write any… Therefore, I am going to do a listacle! This is a new word I have learned from book bloggers who want guest posts; sometimes they say "Write a list of "Ten books I love" or "Five locations I have set my novel in" etc. So here is my travel listacle, beginning when we left Australia and ending today, of a few of the places we have been and the experiences we have had in the last month. To add to this I have given each a score out of ten, where 0 is terible and 10 is fabulous.
1. Stayed four nights with our friends Michael and Nancy in their wonderful home in San Juan Bautista near San Jose, California. The night after we arrived Nancy's bookclub friends arrived complete with their copies of my book for signing! Our entire visit was perfect from start to finish with superb meals cooked by these two gourmet chefs and our dinners followed by Michael playing classical music for us on his baby grand piano!
Score: Seems rather crass to score a visit with friends but if I had to it would be 10+++
2. Stayed in a fancy hotel in Charles Street, New Orleans for a week. Highlights were our day with Tree (his real name) of Racontour tours, who walked us around the Garden District, followed by a superb 4 or 5 course (lost count) lunch at the best table in the iconic Commander's Palace, followed by a tour of that establishment, including the enormous silent kitchens (silent because the chefs are not allowed to make noise, and the head chef does not say things like "Would you f…ing pay for this?" like our friend Gordon Ramsey.) Score 10+
The second most highlighted highlight was Snug Harbor, the best jazz club in NO (we have been many times in our past two visits). As it happened, we went on the anniversary of Katrina (my next novel to be hopefully published is partially set during Katrina), and Charmaine Neville, Queen of Soul in NO, and her band was the act that night. Charmaine comes from the Ninth Ward, which was the most devastated and is still, 11 years after Katrina. Charmaine's final song "Do You Know What It Means to Miss New Orleans?" which as she said when she introduced it had a whole new meaning since Katrina, brought Charmaine to tears so heartfelt that that she had to leave the stage and hurry outside away from the audience and her band. I do not think she was the only one crying; I certainly took a while to get myself together. 10++
As a postscript, Bourbon Street is no longer a fun street full of great music and street performers as it was pre-Katrina. In fact it is now terrible, no good music and lots of unattractive drunk tourists. Frenchman (where Snug Harbor and a few other music places are) is now the main place still worth going to for good music.
3. Mexico City. Stayed a week in two amazing hotels, and saw so much I can't begin to list it all. But Teotihuacan Pyramids were amazing of course and we had a superb guide, so good we hired him again next day to explain the National Museum of Anthropology to us. We stayed in the Gran Hotel Ciudad de Mexico right in the Zocalo for the second half of the week and our room was immediately below the Tiffany Glass ceiling (ie: we could touch it from outside our bedroom door.) All 10+
However, Xochimilco, a "marine ecological reserve and UNESCO World Heritage site" (goodness knows why), located just south of Mexico City where we floated about on a 'trajinera,' a colorful flat-bottomed boat, gets a 0 minus from me because without thinking I ate a mouthful of the ghastly BBQed corn slathered with revolting mayonnaise…say no more.
4. San Cristobal des Cases in Chiapas , Mexico. Our week in a delightful boutique hotel looking over the quaint tiles rooftops of the town was meant to be relaxing but our "half board" meant we were full on, having trips most days: to Palenque (excellent but a 17 hour day is a bit OTT); waterfalls and lakes (spectacular but we come from NZ, and the lack of walking tracks around these lakes was disappointing); beautiful Mayan villages where yes we did buy some Mayan weaving, and a great trip down a mighty gorge, with the down side being the areas where the dam was covered with thousands of plastic bottles and general filth. The highlight was the night of Sept 15th which happens to be the eve of Mexican Independence Day where the whole country goes off big time. In our small hotel where the only other guests were five Mexican teachers who tried all week to teach us some Spanish (they didn't speak English…) we were dined and entertained all night by the 8 chefs and waiter (for 7 people; no exaggeration) and staff, and two musicians and guitarists (very good) who played jolly Mexican songs which everyone sang and danced to. Every few minutes we all waved our arms in the air and shouted Vive la Mexico (pronounced properly of course). Finished off with a spectacular fireworks display over the town. Score: 10
5. We are at the end of our third week in Mexico (and off to Nashville tomorrow) and are staying at Playa del Carmen on the Yucatan peninsula in the most luxurious hotel/apartment we have ever been in (let alone actually spent a week in). OTT. We swapped it for our one-bed Turangi (NZ) timeshare… It is the off-season here so that is why we got into this Vidanta Gran Luxxe extravaganza. It has miles (no exaggeration) of wooden walkways through the jungle between the five hotels (all outstanding but ours is apparently the top—thank goodness as I hate to think what one even topper would be like!) The maid comes in twice a day and on the first visit puts all the twenty fancy pillows back on our triple kingsize bed (as big as a large room, the bathroom the size of a small house) and makes fancy flowers with the bed sheets, kitchen paper towels and toilet paper (including drawing pretty pictures on the paper first) and in the evening returns and takes all the pillows off again (placing them on the day bed next to the kingsize bed). Of course we haven't been near the bed in the meantime, and in fact have usually not been in the apartment either! We have an enormous deck with our own two foot deep plunge pool, totally private with jungle along the front (and a even a few birds for John. The feathered kind). The many pools in the resort are vast and include one that is acres in size. This Mexican hotel chain (Vidanta) does have lots of environmental awards and is also in the ten top businesses in Mexico for staff happiness I am pleased to report. The photo that accompanies this newsletter is an iguana, about two metres long, we just spotted off the walkway. Yesterday we went on a trip to Tulum (Mayan ruins by a spectacular beach), and then snorkeled through a Cenote (an underground river in a collapsed sinkhole, and then snorkeled through a lagoon where the warm sea mixes with the cold water coming from underground. Score, 10. The day before that we went sailing to an island off Cancun, including a snorkel, and John swung off the spinnaker on a swing on the way back. Score, 9 (not 10 because of the never-ending Mexican music played loudly all day on the boat. When I suggested we had a bit of silence so we could listen to the "silence" as we sailed along, the lovely fellow just grinned and said "It is zee culture" and that was that.
My Writing
Exciting news: I have signed with a top UK literary agent, Lorella Belli! Woo Hoo! She is going to pitch "A Drop in the Ocean" to foreign publishers next month at the Frankfurt Book Fair.
The novel won the Silver award for Women's Fiction in the US 2016 Readers' Favorite International Book Awards, and was selected to be assessed by Wind Dancer Films for possible movie or TV production. I won't hold my breath on this (or indeed on it being sold to any foreign publishers).
Oops I forgot the book review. Have to go for a last swim in the 30 degree turquoise ocean so the maid can make our bed, and need to be back to get ready for dinner and show at the Cirque du Soleil tonight which actually has a permanent base at this hotel!!! So no book review this time. Sorry.
E-newsletter:
http://www.jenniogden.com/newsletter.htm
Contact me:
jenniogdenauthor@gmail.com