JENNI'S OFF-GRID NEWSLETTER, NO. 3 (AUGUST, 2015)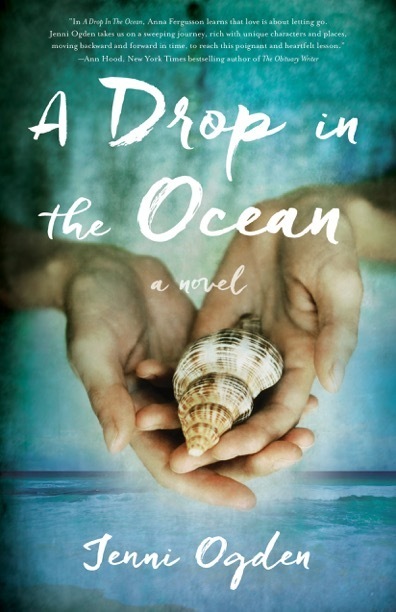 August 19, 2015
War Edition!
War memorablia are everywhere—books, TV documentaries, old and new movies, memorial exhibitions and even a new push for Anzac biccies (at this very moment I'm eating one of the last from the 100 biccie special bag that John bought in Darwin to sustain us on our campervan trip. Mine is slathered with cream cheese, not a luxury experienced by the ANZACS). Although this frenzy of remembrance is first and foremost about WWI, WWII is a natural extension, and here in Australia and New Zealand, particularly the Pacific War. Yesterday, as I was strolling along the walkway that borders pretty, quiet, peaceful Trinity Beach after my swim and an hour or two of reading (finishing the book I review below, in fact), I took another look at the war memorials along its length; some have been there for a long time and others are new this year. New benches each have a plaque depicting a B & W photo from WWI—an evocative ambulance flanked by Australian volunteers, and a nurse caring for an ANZAC soldier; and at the beginning of the path are a number of glossy information panels with the-story-with-photos of Trinity Beach in WWII. Here from May 1943 to December 1944, thousands of Australian and American soldiers trained in the steamy tropics and crocodile-infested seas, learning the skills of amphibious warfare, such as loading and unloading landing craft. Most impressive alongside the beach path is a large brick circular plinth topped by a circular brass plaque. It has been there for years but I'd never looked at it before, assuming it was one of those plaques that point to New York, London, Auckland, Sydney, and tell you how far a bird must fly to get there. But no, this is not that; it is dense with lines with dates, pointing to battles and other war events. Too much information, but a reminder, never-the-less. Cairns, 30 minutes in our 4WD Pajero to our south, was one of Australia's largest military embarkation ports; US troops also were stationed throughout the region to supply the Pacific fleet.
My interest in all this was stimulated by our 3 week campervan trip in the Northern Territory. We returned 10 days ago, and if I had written this even five of those days ago it would likely have centred around my hate of mosquitoes, midges, and biting insects generally. Fortunately for readers of this newsletter, a week of baths in Pine Tarsol (usually used to calm kids mad with chickenpox itches—a hint from my daughter who also inherited my gene for attracting all biting insects), finally reduced my bites from 500 to about 20. The addition to my bath-time treatment of a very long, very icy, G &T—down my throat, not in the bath water—came courtesy of a hint from a woman at one of the camp sites we stopped in. The tonic water—quinine, of course, duh—will keep the buggers at bay. Why would they bite you if they knew their nasty little injection of malaria might not take? Gin is every bit as essential as the tonic, being a well-known relaxant, especially if it has been stored in the freezer, so its icy cold balances the bath temperature. And as a helpful aside for you women out there—men don't seem to suffer mossie bites;wrong hormones or not glowing enough—do please believe the warning on those 80% DEET insect repellants that say it is POISON and not to overuse. Another helpful camper, at the very beginning of our trip, told us that the mossies lap up 50% DEET, and only by slathering oneself with the 80% variety would prompt them to even think about staying away. The itchy rash that I suspect was the result of too much slathering was 100 times worse than the 500 bites, and I have still not quite got rid of it. (Be thankful this is just an aside and not the whole story. Wars are definitely more interesting—although we all know that mossies have killed more people than all the wars ever in the world put together).
We flew into Darwin and hired a small campervan (can't stand those big ones with a cupboard housing a loo with a smell that is indescribably revolting—the smell coming from the chemicals, not the stuff the chemicals are meant to neutralize—with a shower placed directly above it. Do you really think anyone ever sits on the loo and has a shower? What is wrong with a scrubby bit of foliage dense enough to conceal one's squatting self, followed by a bowl of water under a tree (after you find a location with no mossies of course)? Exploring (read "bird-watching") Kakadu, Katherine Gorge and Litchfield National Park ranged from fabulous (the rock art, the sunsets, the boat trips to see the crocs, the birds and scenery, the other baby-boomer campers, and especially the beautiful deep pools in rivers and gorges, usually with waterfalls, where we could and did swim; no crocs), to the worst camping experiences ever (why? I'll give you one guess). Then back to Darwin where we spent three nights in one of those very expensive campsites that lurk near cities, where you have a very large caravan or camper (obviously with separate loo, bath
and
shower, as well as a TV room so you can listen to the latest sport the modest Aussies are winning) within 1.5 metres each side of you. The upside of this is that you're out of there like a bomb from a B-52 as soon as dawn breaks, returning only in the dark night, and thus Darwin has no choice but to be well seen.
And so we come back to the war; WWII in this case as Darwin was bombed by the Japanese 64 times, with 188 aircraft attacking the city on 19 February 1942, and that was just the start (well not quite the start as the Allies sank a Japanese submarine in the harbour in January, 1942). It is worth going to Darwin just to get this message; the Darwin Military Museum and numerous other memorials are moving, informative, and scary. The massive B-52 Bomber (sans nuclear bombs) on permanent loan from the United States Air Force—one of only two on public display in the world outside the USA, should you care—which takes up the whole of the vast Australian Aviation Heritage Centre (all the normal-sized planes are arranged below the Bomber), brings home the fact that it didn't all stop when WWII ended.
Modern Darwin is picturesque along the waterfront and we did what all tourists do: ate seafood at a restaurant on the wharf; ate seafood at the Darwin Yacht Club where the sunset in all its amazingly consistent splendour can be viewed (while supping another medicinal G &T); and even went to the market at Mindil Beach along with at least 10,000 other tourists (no exaggeration) and again viewed the sunset, this time whilst eating a rather mediocre curry from a plastic container. On the downside: one can't swim in the glorious warm blue tropical sea because of the crocs (and we saw at least 20 of the over 100,000 wild Salties in the Northern Territory on our boat trips in Kakadu; enough to believe that this is not just a cunning wheeze to keep the sea and most waterways free of those ridiculous things called noodles that everyone seems to have these days whenever they put a toe in the water); and Darwin seems to be striving to give tourists a small taste of what it must have been like there in WWII. Everywhere there are massive road works, no doubt the forerunner of more residential developments, and of course in winter in Darwin it is 33 degrees and dusty, dry, and itchy anywhere away from the sea. And at night the star-studded heavens are full of brilliantly-lit helicopters buzzing around and around, goodness knows why. (Letting us know that they won't be surprised again?)
We both breathed a sigh of bliss when we arrived back at our own lovely Trinity Beach apartment, with the blue sky, green palms, sparkling lagoon pool two metres from where I am writing this, and a very minor number of biting insects in the evening. And a shower which spouts out 144 litres per second (it is the tropics, no shortage of water) and an enormous bed with white sheets and no noise at night except for those darned Stone Curlews.
Book Review
In the past two weeks (between itching) I have read three novels set in wars, all by an American author new to me, Kristin Hannah. One was set during the Siege of Leningrad, one during the war in Iraq (from the point-of-view of a woman helicopter pilot and her family back in the US), and the third during the occupation of France in WWII (the best of the three and the one I review below). I have just purchased the recently published
A Broken World: Letters, Diaries and Memories of the Great War
, edited by one of my favourite writers, Sebastian Faulks (with Hope Wolf). Sebastian Faulks is one of the greatest living writers of war stories in my opinion, and of course he writes non-war novels as well; I buy his books as soon as they are published, all of them. John is currently reading a very fat non-fiction book called
Australia's Greatest Peril: 1942
by Bob Wurth, and seems to be well into it. Neither of us is usually this dedicated to war stories and history. But lest we forget, and all that, remains a worthy message as on the TV news every night the terrible stories about current wars roll on and on.
I am more inclined to learn about wars from novels; obviously a far from ideal way to learn facts, but perhaps in some instances a better way to understand, at least at some superficial level, what it might have been like to be an everyday, ordinary person in the middle of it all. Many good war novels have been well researched by their authors, and good for them for doing all the hard work and then turning their knowledge into a fictional story for readers like me.
The Nightingale
by Kristin Hannah
The Nightingale
by Kristin Hannah, set in Nazi-occupied France in WWII, was published in February this year and already has over 52,000 ratings and 8,566 reviews on Goodreads with an average rating out of 4.54 out of a perfect score of 5. It has been compared to
All The Light We Cannot See
by Anthony Doer, another historical novel set in Paris during the occupation, and a novel that won the Goodreads Readers' Choice award for 2014 for historical fiction.
The Nightingale
is not in the class of Anthony Doer's beautiful literary novel, but never the less is a great story, well written, and very easy not to put down. If you think in categories and genres, it is probably more of an "upmarket women's historical fiction" story. About writing it, Kirstin Hannah said
"I found myself consumed with a single, overwhelming question, as relevant today as it was seventy years ago: When would I, as a wife and mother, risk my life — and more important, my child's life — to save a stranger?"
The story follows two sisters, conventional Vianne and the much younger and wilder Isabelle, who are semi-estranged. Their different personalities and life experiences are key in the ways they respond to the unthinkable challenges they are forced to face as the Occupation drags on. Vianne is a wife and mother (her husband is in a prisoner of war camp for much of the story), and Isabelle a headstrong teenager, neglected by her father and her sister (their mother long dead) for most of her young life.
Kristin Hannah's research for this book, along with her ability to tell a good story, is key to the success of this novel. Isabelle ("The Nightingale" is her Resistance name) is based on Andrée de Jongh (1916-2007), a 19-year-old Belgian woman who established the Comet Escape Line, a secret network of people who risked their lives to help Allied servicemen escape over the Pyrenees to Spain. Hannah's further research into the French Resistance inspired the story of the older sister, Vianne, who put herself and her children in peril by hiding Jewish children.
Entangled in the sister's parallel stories is the drudgery and resilience of surviving as women in France; the cold, the starvation, the humiliation, the rapes, the necessity to suck up to the Nazis if you want to survive or to protect your children, the deep friendships, the sacrifices, the lies, the people you thought you knew who become traitors at the smell of food, the torture, the deaths—first of foreign-born Jews, then all Jews, then just about anybody who came to the attention of the Nazis—the concentration camps, the emotional, physical and mental toll that most of us thankfully cannot begin to imagine, and the determination and unrelenting will not to give up by the Resistance and the vast network of ordinary people who risked torture and their lives to help them. And yes, there is a love story, but it is spare, and sad.
I'll end with the opening sentence of the novel; Vianne's thoughts as an old woman looking back as she gives us her truth, and one that hopefully most of us will never be in a position to discover.
"If I have learned anything in this long life of mine, it is this: in love we find out who we want to be; in war we find out who we are."
Article of Possible Interest
My most recent
Psychology Today
post: Creative Rehabilitation: Part 3, Stroke (http://www.psychologytoday.com/blog/trouble-in-mind-0)
Contact me:
jenniogdenauthor@gmail.com. If you have friends who might enjoy my newsletters, do please forward this and suggest they sign up via "Newsletter" in the menu of my website, www.jenniogden.com
Past newsletters can also be read there.