Jenni O Is Back!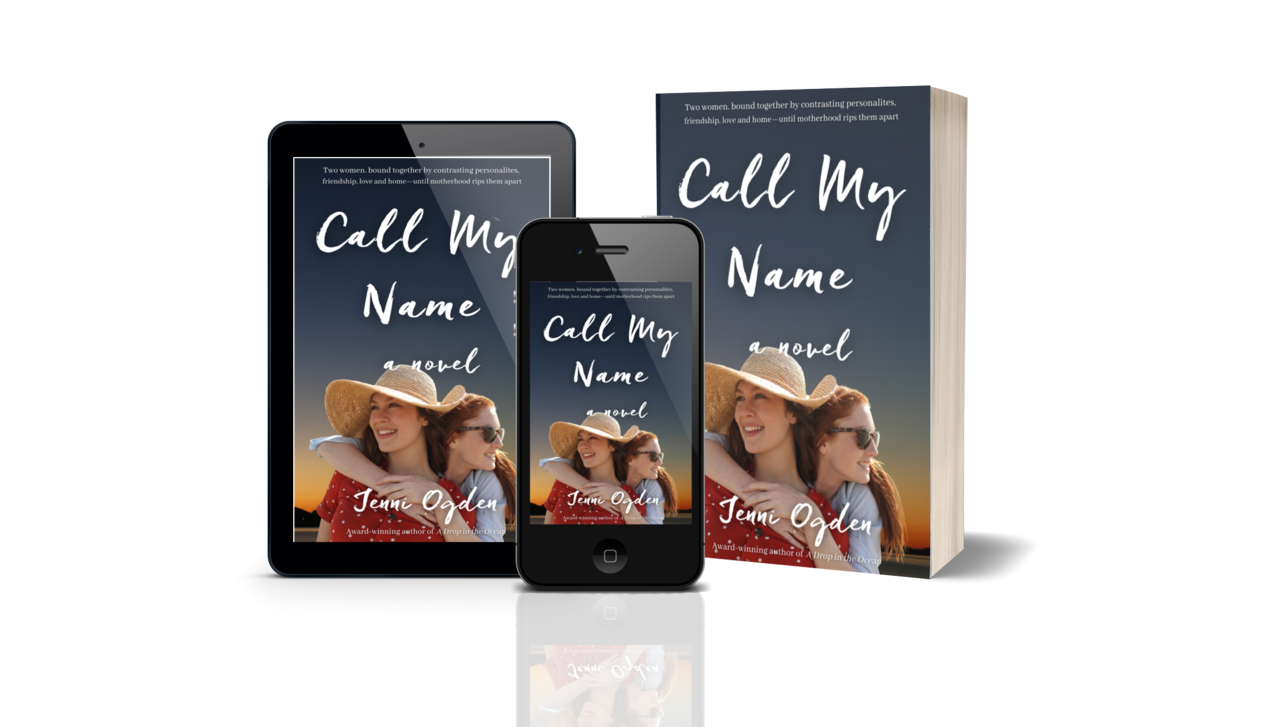 August 5, 2022
Kia ora from far-flung Aotearoa New Zealand and thank you for opening this, my first newsletter in so very long. Welcome to my new subscribers, and at least know that you likely won't be bombarded with newsletters from me!
When I began my newsletters way back in 2016, along with my new 'career' as a novelist, I diligently sent one out every month and kept it up for a few years. Then I slowed down and slowed down more… So why am I back? I'm a fair-weather friend is probably the truth, or partial truth at least. Fair-weather in that I have a new novel coming out on September 15th. More on that under 'writing'. But I also enjoyed sharing bits of my life with whoever opened my newsletters, and a special thank you to those who did, and even missed me when I went silent and e-mailed me to ask if I was OK. I was OK. Like everyone, dealing with the pandemic and the never-ending evidence of global warming and now a war that is horribly reminiscent of the time preceding WWII (not that I was around then but I read books and watch Netflix). But for me and husband John, the pandemic was much easier than for many, indeed than for most in the rest of the world. The 'worst' thing that happened to us was that we were 'stuck' in Australia for 6 months, unable to return to NZ until we finally managed to get a place in a quarantine hotel where we sat for 10 days before returning to our home on Great Barrier Island—our new home, Killara, named for the homestead in the Australian tropics where my characters in the forthcoming "Call My Name" live. It is a 'kneeling Queenslander' (ie: a Queenslander house with big verandahs that is close to the ground rather than being perched on a high basement). It welcomed us home in perfect condition inside but the garden…oh my! John had to work long days to get that back to where it was when we left.
In Australia we spent the first month in Western Australia, swimming over coral reefs and staying in National parks and on enormous cattle stations in the outback. These stations are vast; Cheela Plains Station is 1,885 square kilometers or in acres approximately 500,000 acres, and that is after it had been divided in half a few years ago! No covid here. My biggest disappointment was the cancellation because of high seas of our trip out of Exmouth to Ningaloo reef to swim with whalesharks. We will have to return to do this. Click here to see what we missed! Whalesharks make a guest appearance in my next novel "Dancing With Dragons" (the 'dragons' are sea dragons; watch this short David Attenborough Youtube video to see why I have a new novel featuring them, along with a young woman dancer).
We then flew across the vast red of Australia to our place in Far North Queensland (no covid here) and from there did more outback trips, music festivals (including meeting this lovely, humble, and supremely talented young musician, John Buttegieg, who plays two guitars simultaneously , snorkling on the outer Great Barrier Reef with our dancer grandaughter while she was on a break from her dancing, and Christmas at Thala, an eco-resort Thala is the location where I have 'built' my fictional homestead, Killara, in my new novel.
NZ kept covid out until over 90% of the population from 13 yrs up were fully vaccinated and then gradually opened its borders to the world and of course to covid. Plenty of folk have had it, mostly mildly, but as yet not us, living a quiet life on our remote off-grid island. But later in this month we are going to the incredible Auckland Writers Festival where last year, in May, they staged it in a gap between lock-downs and sold 85,000 tickets. I am booked for 25 sessions over four days and shall write a newsletter about some of my highlights, hopefully not including covid!
Writing
More like sorting out the virtual launch of "Call My Name". Such a mission, and nowhere near as enjoyable as actually writing the novel. Digital marketing, basically. So hopefully some of you will kindly buy a copy of the e-book, paperback or audiobook (which has a wonderful Kiwi narrator, Naomi Barton, who does all the accents so well…NZ, Australian, Scottish, British and even a tiny appearance by an American). Unlike my NZ accent, Naomi's is melodious. And as a carrot, or icecream if you prefer, the e-book is only US$3.99 on preorder and for about a month following publication (and then will increase to US$7.99) and the audiobook is only US$6.99 (then will increase to US$18.95) over the same time period. As a companion launch sale the e-books of my previous two novels, "A Drop in tne Ocean" and "The Moon is Missing" will also be discounted to $2.99, and the audiobook of "The Moon is Missing" to $6.99. Go on, splash out and preorder the new e-book! Or even better wait until 15th Sept and buy the audiobook or paperback. To read the book description click on the book cover image above to go to my book page. From this nifty page you can click merrily away and find all the places it will be for sale…so not only the dreaded but essential Amazon. And of course if/when you do read it or listen to it (the audiobook is 12 hours 17 minutes long so it will keep you on your toes for lots of walks or runs) if you like it, please, please review it or at least rate it on Goodreads and on Amazon or wherever you prefer to buy your books.
If any of you cannot wait to read/listen to it, e-mail me (jenniogdenauthor@gmail.com) with 'ARC' (advance review copy) in subject line and tell me whether you want the e-book (and what e-reader you read on) or the audiobook, and as long as there are not too many of you I will send you a copy. Your part of the deal is that you will read/listen and review it (a few sentences) before 15th September on Goodreads, and obediently post same review on Amazon or Kobo or wherever on 15th/16th September. Reviews (if a fair number are positive!) posted on Amazon, especially, make a BIG difference to the success of all the launch marketing. Of course if you really don't like the book, absolutely fair enough. It won't be every reader's cuppa.
Book Review
Well the other thing I do a lot of is review other people's novels before they are published. Here is one of my 5-star picks from the last few weeks (although I have read quite a few great new novels recently.) This book is now published and available. (The other two fabulous books I was going to include won't be available until end of August ("Carrie Soto Is Back") and mid-September ("All The Broken Places") so I'll keep those reviews until the next newsletter!
Tomorrow and Tomorrow and Tomorrow by Gabrielle Zevin
This novel was out of left field for me; I have no knowledge of gaming at all, and probably thought it was all about shooting down aliens. But now I know a lot more, in theory at least, and can see it is all about story telling and indeed being at the centre of where the story is going. But I digress, because this story is at its heart about loyalty and love and passion and drive and motivation and being brave enough to have another go when things don't work out. Sadie, Sam and Max were three of the most lovable and complex characters I have met in a book and the writing was extraordinarily good throughout. Part VII (THE NPC) was one of the most masterly 'depictions' of dying and grief I have ever read. And the ending was perfect. Bravo!
And so...
Thank you for opening and actually reading, and catch you next time … likely just before the great launch! And then after that newsletters will stop being so self-serving, hopefully (apart from the occasional update on how well it is doing… no updates and you'll know it has tanked! Next time lucky, Jenni.)
Enjoy your summer in the Northern Hemisphere and your winter in the Southern Hemisphere.