JENNI'S OFF-GRID NEWSLETTER, No. 47 (JULY 2019)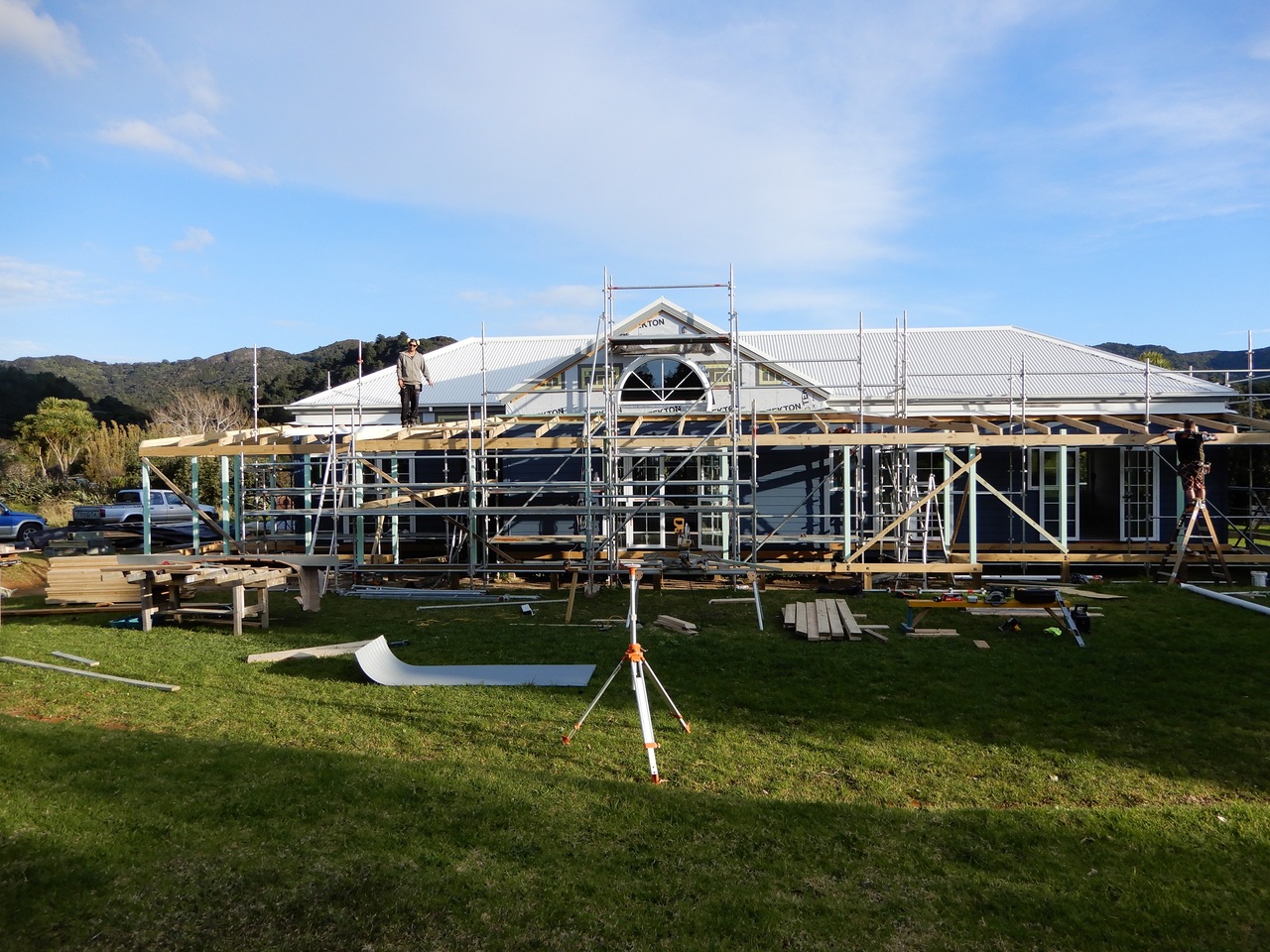 July 29, 2019
Winter Building in Insane Locations

Life is a touch busy at the moment and also a touch boring to read about. House building is sometimes interesting if you're the one doing it, and pretty much always stressful. To others it isn't especially interesting after the first many months! We did get a 12 metre truck over on the ferry yesterday with all the furniture I've been splurging on over the past months. Sad thing is the house isn't ready to put it all in so it had to be stashed in a container on site until it is! All of it is wrapped up so I can't even see it… Most was bought online, so here's hoping it is what I thought it was. The one package that came on the truck we did open was timber we'd ordered for the library shelves. Oh dear, instead of plain timber we could varnish the wood has been pre-painted with a primer. So either we plain them down or paint them. Can't easily send them back 100 kms across the sea.

The best thing about it is that our son is over for a few days helping, and today he and his dad are under the house stapling the insulation under the floor. Around them are builders, tilers, painters, electricians and plumbers. All I'm doing is ordering flashing for the chimney and paint pot samples for the library shelves they may now have to be painted! And paying bills. And ordering more light fittings. Told you it was boring.

Writing
Occasionally.

Book Review
The Carer by Deborah Moggach.
Here's a good read for baby boomers with elderly parents, or perhaps even for the elderly parents! Deborah Maggoach is the author of The Best Exotic Marigold Hotel. Likely you have seen the movie if not read that book. Her latest novel is set in Knockton, a small (imaginary!) town in Wales, and is at the far end of the spectrom of books that rely on character rather than plot. It is also very English (even though it is set in Wales). Not American or European or Antipodean. English. Rural. Well written. Sometimes laugh out loud. It is in three parts, the first in the alternate voices of Phoebe and Robert, sister and brother in their sixties. James, their elderly father, a widowed, retired Oxford professor is their problem. Then along comes the new carer, Mandy, and changes his outlook from elderly and forgetful to full of life. Phoebe and Robert have their own problems; hippie boyfriend for single Phoebe and up-herself TV news reader wife for struggling novelist, Robert. Now they have another problem; what is Mandy's true nature? Is she really as simple a soul as she appears?

Then comes a twist I didn't foresee, and can't, of course, reveal. But the story develops from there and family secrets are gradually exposed. At its heart this gentle tale is about family love and loyalties and parents and offspring who struggle with their changing roles and long-ago upsets they never did quite forgive. I suspect it woudn't appeal to readers under fifty, but many older than that will recognise themselves and their lives or what their lives might become within its pages.