JENNI'S OFF-GRID NEWSLETTER, NO. 34 (APRIL/MAY, 2018)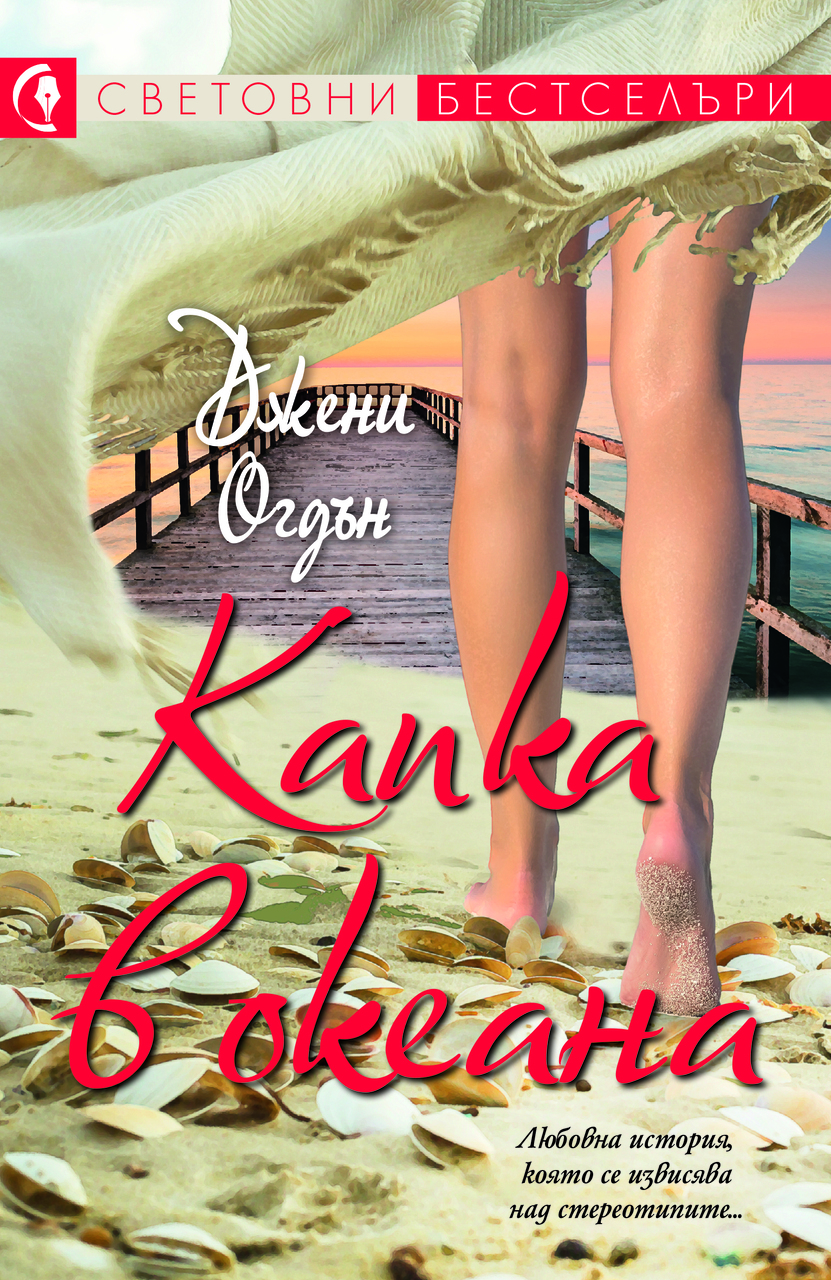 May 5, 2018
Birthdays, Mad Women, and Dying Disgracefully
So it's May and I missed writing a newsletter at the end of April. So this is for April/May; I can't imagine anyone other than me will have noticed this slight blip in my iron-clad scheduling but thought I should 'fess up. We can't all be perfect all of the time.
April was a month of birthdays; those ones labeled 'significant'. Significant birthdays, in NZ at least, seem to be one's 1st, 5th, 16th, 21st, 40th, 50th, 60th, 65th, 70th, 75th, 80th, 85th, 90th, 92nd (if you are the monarch of the UK and Commonwealth, note: Liz was also born in April), 95th, and 100th. After that probably every birthday is significant. It seems to me the only truly significant birthdays are 0 (zero) and the last one you have, which most of us will hopefully not realise we're having. Near the end of April I had a significant birthday (neither 0 or 100, nor I hope the last one I shall ever have) but one of the others. I personally prefer not to celebrate birthdays too much (my own at least) apart from breakfast in bed, and as a result have sometimes received 0 pressies, my dedicated and loving children reminding me if I grumble that I persistently told them throughout their lives that I didn't want presents. This time however, semi by chance (with reference to the birthday), three of our long-term friends came to stay for a four-day weekend and this became an excuse for much feasting, some fishing, and a significant amount of wine consumption (husband's excuse being that we have to empty our wine cellar before we move to our new home in about a year's time. Given the banana box of bottles currently waiting to be recycled the wine cellar may be empty well before the move). It was a fabulously indulgent and pleasurable weekend and a celebration of friendship more than birthdays. I also got lots of pressies as the friends either didn't know or ignored my stance on no pressies. I may decide to revise this stance as a result, but expect my children will be firmly and gleefully resistant. (It must be said that those same children do in fact from time to time surprise me with wonderful, thoughtful and unexpected presents, including but not only the production of the occasional grandchild).
Also in April we rolled up to an iconic Great Barrier Island 185th birthday; the joint celebration of three very much loved and eccentric (read mad) women on the island, aged 60, 60, and 65. The local rag had a full page invitation to everyone to come to the Tryphena Club and feast on pulled pork, dance to a blue grass band, and generally have a good time. The only stipulation was that everyone must wear a wig. For those who had no wig, there would be wigs at the door they could borrow. One of the birthday women already possessed 45 wigs and purchased an additional 200 wigs for the occasion (this is a fact and not fake news or even a jenni-ish exaggeration). The club (read pub) was packed and everyone wore wigs. Mine was rather cute, being plaits on each side of my head, and thus reminding husband of how I used to look. The fact that I have no memory of ever wearing my hair in this style is a worry, but I'm betting that it is not my memory that has failed me but husband's wishful thinking that is at play. While all this merriment was going on, I did wonder what it would be like to be a tourist who had just hopped off their yacht and thought they'd stop in for a beer at the only establishment open that Friday night. Whatever would they think? I think they might turn tail and hop right back on their yacht.
At some point in the evening the three significant birthday gals made speeches, as did various of their friends and family members, none of which were planned and thus all of which were funny and moving. Then followed, also spontaneously, lots of singing, led, as is more often than not the case in NZ, by Maori 'elders' who invariably have beautiful voices and can sing in twenty part harmony without even trying (even when there are only four of them). The entire packed hall of be-wigged islanders joined in, singing in Maori, then English, songs everyone knows including the beloved international 'Amazing Grace' which indeed sounded like the massed Welsh and Maori choirs it was so uplifting and moving. Simon of Britain's Got Talent would have given us the gold buzzer for sure. A woman who has moved to the island to live from the US said to us that she'd never in her life been to any event as wonderful as this (and she was in her seventh decade at least and had lived in many places and countries.) I, on the other hand, have been to many such soulful events, and every one of them has taken place in a close community, usually a rural community, or in a Marae (Maori meeting house). I am sure close and rural communities the world over have similar celebrations where everyone is welcome, music, food and drink (sometimes alcoholic, sometimes tea and juice) are provided, and once they are all together it just happens. Community, as a dear friend of mine often says, is everything. When one is in it, one doesn't have to be constantly participating, but when one does one is always immediately part of it. (Aside: The absolutely best version of 'Amazing Grace' is by Arlo Guthrie. ...Other than the version sung at the Barrier birthday of course... The Arlo version will have you, lump in throat, learning why this song was written. And it was not much to do with religion.)
On a grimmer side of birthdays, the other night on the TV news was the story of David Goodall, a well-known scientist in Australia who, on his recent 104th birthday, said "I greatly regret having reached that age. I'm not happy. I want to die. It's not sad particularly. What is sad is if one is prevented." He had on a T-shirt that said "Aging Disgracefully'. So he has flown to Switzerland so he can legally end his life. Although one state in Australia (Victoria) permits euhanasia, it is only available to people who have a terminal illness. Dr. Goodall is not suffering from a serious illness but wishes to bring forward his death. Key to his decision, he says, has been his diminishing independence after a recent fall which has cconfined him to a wheelchair.
Earlier this year, the eminent New Zealander, Sir Lloyd Geering, had his 100th birthday. (In 1967 Geering, a Presbyterian minister, gained a high profile when he was charged with "doctrinal error" and "disturbing the peace and unity of the Presbyterian church" with his statement that there was no afterlife, and no all-seeing God. The bizarre heresy case was brought before the 1967 General Assembly of the NZ Presbyterian church, and dismissed without being much discussed. The charges were brought by a group of conservative laymen and a conservative minister. Geering went on to become one of NZ's most loved speakers, and an author of multiple theological, philosophical, scientific and humanistic books, the most recent published in 2017.
During a TV news interview he commenting on receiving the 100th birthday telegram from the Queen (for those readers who are not in the UK or Commonwealth, the Queen sends a telegram to everyone of her subjects who turns 100. Perhaps something Trump could consider?). He went on to say that his father also lived to 100, mainly because he wanted to receive the Queen's telegram. "But once he got it", said Geering, "he had nothing more to live for and was dead within three months." And then with a twinkle in his eye, "I won't be following in his footsteps. I have no intention of dying for years!"
And there we have it; when one wishes to live to—should we be fortunate enough to have the choice—is as individual as how we want to live our lives and whether we want to celebrate sigificant birthdays with brekky in bed and no fuss, or a bewigged fabulous community dance, or a special time with friends and family. And surely that's how it shoud be in a free world.
Writing
Today 'A Drop in the Ocean' went on sale in Bulgaria! 7000 print books to be snapped up by eager readers. Above is the Bulgarian edition cover. Before I got the translation an author friend who insisted she could read Bulgarian said the title was definitely 'Jenni Ogden On the Pier'. I attempted to translate it by sticking it into a translation program on Google and the title came up as something like 'Kayaks and Oceans'! However, I have been officially told it is a literal translation which says, "A Drop in the Ocean'!! How boring is that? The banner at the top sauys "INTERNATIONAL BESTSELLERS" (of course) and the blurb at the bottom says "A love story above all stereotypes." The name starting with D is DJenni Ogden and the legs are mine.
By now you will be desperate to see a bigger version of the cover, so go right to my FB page and there it will be!
https://www.facebook.com/JenniOgdenbooks
The English edition (well, US English) of the dreaded Drop has continued to rise in the Amazon stakes getting as high as #123 of all Kindle Books and #4 in Women's Fiction etc etc, and has kept me on the same page as a 'best selling author' as Stephen King and Harper Lee, and all manner of other cool authors for well over a month. The Drop is slithering back down the scale now (perhaps I have saturated the US market, if only, roll on Bulgaria) but still in the 200s out of x million, so still 'What fun!'.
Revising of ancient manuscripts a bit on the back burner as birthdays and building projects have rather taken over. Haven't yet got the editor's take on my latest manuscript.Gloom and doom may be crouching in the wings.
Book ReviewThe Woman in the Window
by A.J. Finn.
Seems to me that of late, most of the best-selling suspense novels are by women: 'Gone Girl' and 'Girl on a Train' etc. So I assumed, sexist me, that A.J.Finn was a woman, especially as the protagonist Anna Fox is a woman. Not so. A. J. is a young man, a most talented writer, and this is his debut novel. In brief, Anna suffers from agoraphobia and spends her days inside her house, her husband and child mysteriously living elsewhere. She passes her time standing at the window, spying on her neighbours as they live their suburban lives. She is a good photographer and takes lots of photos. She is particularly fond of one nice-seeming family; Dad, Mum and teenage son.
But of course she sees, as any spy would, sooner or later, something going on in her favourite neighbouring house that is not so nice. But that's not what makes this a suspense. It's the fact that nothing is what it seems, no-one is who we think they are. Lots of domestic noir and psychological suspense novels use the unreliable narrator ploy; some with incredible skill, most more-of-the-same. A.J. Finn does it well, but more than that is the way he is inside Anna's head, inside Anna's thoughts, and as Anna he helps the reader understand better what it must feel like, be like, to have a serious psychological disorder. To think differently from others categorized as 'normal'. I recommend this book because it is a great read as a suspense, because it is beautifully written, and because it teaches us a little more about being different.
My latest Psychology Today blog post
Back to the grindstone here, and my April post was 'Why do many of us like quiet books— In spite of the rhetoric that to be commercial a novel should surprise and shock'. (
https://www.psychologytoday.com/us/blog/trouble-in-mind/201804/why-do-many-us-love-quiet-novels
).
E-newsletter:
http://www.jenniogden.com/newsletter.htm
Contact me:
jenniogdenauthor@gmail.com