JENNI'S OFF-GRID NEWSLETTER, NO. 38 (OCTOBER, 2018)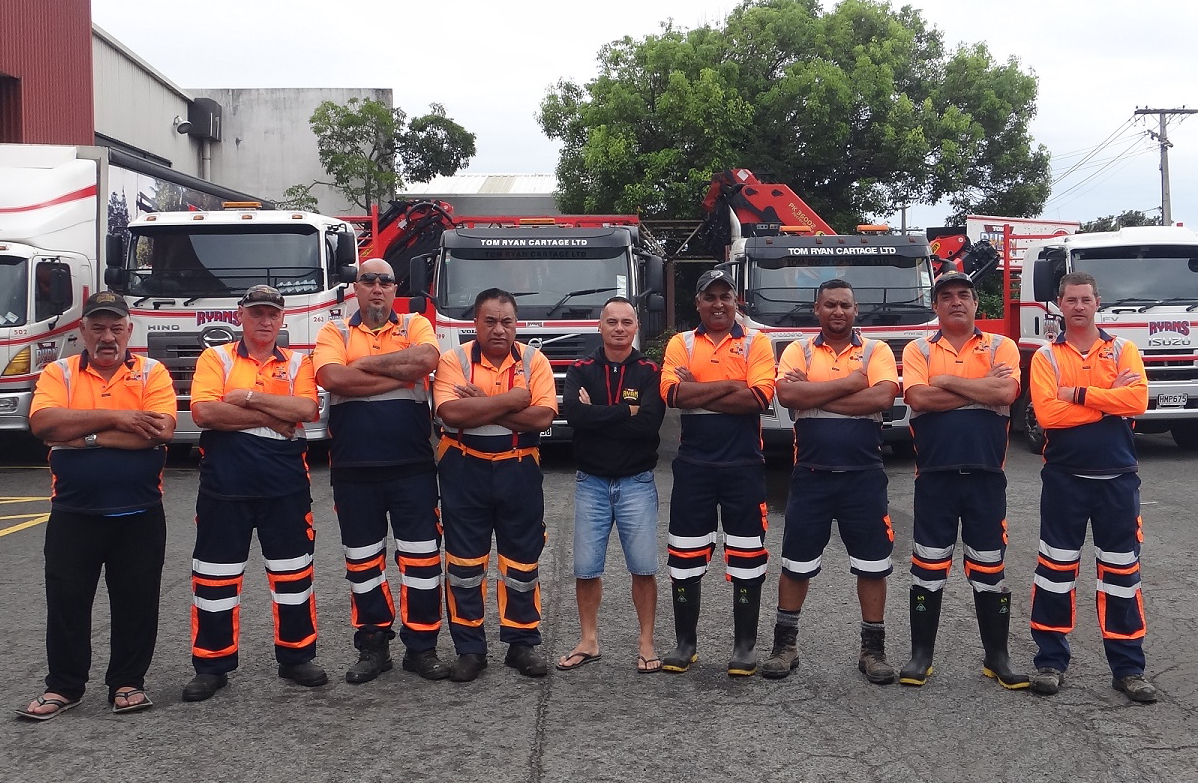 October 2, 2018
More Delights of Easy-Peasy Off-Grid Living!
So we've been back on Great Barrier Island for a month and it feels like 6 months, mainly because of the escalating stress of the dreaded build (well not the build but getting the stuff here, talking timelines with builders, working out solar panel systems (house, garage roof or platform on ground and where is the sun at every time of day and every time of year), Wormsmart waste water system, hot water system, Gas heating system, Australian trusses versus NZ trusses, container ships that are late leaving Australia and the Ports of Auckland in chaos with containers taking a week to be unloaded, a 40 foot container which is way over the weight limit allowed (excess baggage to be paid!), Barrier barge sailings that have to be cancelled and re-made for later dates, Australian Kit home manufacturer who can't provide NZ Customs with itemised invoices, just bulk ones; and that is all just a tiny part of it. Then there are all the bits that have to come from NZ; windows, cooker, gas fire, bracing, sarking, wooden flooring, blah blah. Living off-grid in the modern age ain't a picnic, nor the cheap option. Oh how much easier is was in the olden days when no-one cared about compliance with copious rules, many of which were likely designed for some other part of NZ (like earthquaked Christchurch).
Then there is the packing up of our old home, a monster task if the badly organised file boxes full of hundreds of archival materials about our travels (the number of environmentally disastrous flights we have been on is mind-boggling) and our kids (do we really need to keep their school reports from when they were 5?), our shining and long past academic careers, and my Elvis archives (from when he was actually alive). Not to mention the clothes that fill wardrobes and drawers, the crockery and cutlery and pots and pans that hang from racks and lurk in cupboards, furniture, bedding, Elvis's pink cadillac — it all has to be sorted, sold, taken to Tip Shop or Opportunity shop (at least we have these on island), dumped, or kept (the hardest part, what to keep) and packed in boxes. Thankfully the new owners who will be in residence for 6 weeks over summer have said we can leave the packing of the library until we leave the house for good in April.
All this to deal with on top of it being COLD. The summer seems to have decided to be tardy, and for us, used to tropical Queensland of 28 degrees C or warmer, it is hard to get used to the chill. John spends all his oodles of free time cutting wood for the fires we still need, between sorting, packing, and mowing lawns, Two days ago was the first day I was able to spend a few hours on the beach in the sun without huddling into my towel. And swim in the sea?… ho, ho.
I have made one decision; to resign from being a Psychology Today blogger, so I wrote a goobye post! Easiest post I've ever written. No research needed. I will keep up my monthly newsletter though as it never needs any research! And it is a bonzer way to cathart (an abbreviated form of catharsis for those of you who have never dabbled in psychotherapy or psychodrama or primal screaming). Goodness knows if anyone reads it. (Yes, I do know many of you do because you e-mail me and that is extra lovely; thank you.)
But there are nice things about it all; I sort of feel I have made a few mates amongst the numerous people who have been involved so far in the house thing: Brett, Karen, Louise, Russell, Dean, Lance, Phil, Nikki, Mike, (all Part 1; from Australia) and Part 2, from NZ; Lance, Malcolm, Alan, Scottie, Gordon, Andre, Darren, Paul, Pete, Stefan, Jamie, Wayne, Roger, Bob, Bruce, Steve, Nigel. There will be at least 8 more guys from the Barrier who will be working on the build before it is done. What fascinates me about this list of first names—apart from there being only 3 women—is that every name is different! Yet here at Awana, with our very small number of houses, mostly only occupied for the summer holidays, we have two Steves, two Jennys (two out of two of the full-time women are called Jenni/Jenny!) , two Johns, two Jonathans, two Scotties. Just to put this list into perspective, the population of the Awana is about 8 at most in winter and 16 over high summer. Another interesting fact (to me at least); I recalled all these names without checking any lists. The trick underlying this unusual memory feat is the hundreds of e-mails I have exchanged with these folk; these are no fly-by-night acquaintances! Mostly they have all been very helpful, willing to explain stuff to me, calming in crises. John might say this has something to do with the fact that they are selling us stuff… But oh how much it matters when they are so very friendly and responsive. The photo I have stolen from their (Tom Ryan Cartage, thank you) website and put above is of the guys who are going to get the contents of one 33 tonne 40 foot container, and another 20 foot container (weight still unknown) along with windows etc, to the island. How could I not feel calm and confident with guys like this on our side! I love 'em.
I promise I'll try to have something to say in the next newsletter that has nothing to do with building or shifting! Mind you, neither of those containers will have quite got here by that date. But both should at least have got across the Ditch from Oz to NZ. If you hear of an overloaded-on-one-side container ship sinking on the Tasman in the next 3 weeks, pray for us. (Wikipedia says: Although it has a reputation as being one of the roughest stretches of water in the world, at certain times of the year a Tasman Sea crossing can be pleasant and fairly placid.)
Writing
In my spare time I am busy with a 6 week fiction editing course I am enrolled in through Jericho Writers in the UK. It is motivating, I am learning a heap, but it is time consuming. (Of course, it wouldn't be much good if it weren't.)
Had a 99 cent 'A Drop in the Ocean' e-book sale over the past two weeks; seems to have gone quite well. If you haven't 'grabbed' your cheapo copy yet, now's your chance! Every country, all online retailers.
Book Review
The Tattooist of Auschwitz: Based on an incredible true story
by Heather Morris
Heather Morris is a New Zealander who has been a resident of Australia for many years. This, her first novel, really a fictionalised memoir, is based on years of interviews she had with Ludwig (Lale) Sokolov, who emigrated with his wife, Gita, to Melbourne, after they had survived the Auschwitz-Birkenau concentration camps. It has become an international bestseller, and rightly so as it gives the reader a glimpse into the everyday lives of these two young people as they got through each hour in that place more horrifying than any of us can imagine. Lale and Gita met at Auschwitz when Lale was forced to tattoo Gita's arm with her number. He fell in love with her that moment and remained in love with her and she with him until their deaths in Melbourne when they were both old people; Gita before Heather Morris began her interviews, and Lale not long after.
Lale, a charming, well-dressed, 24-year-old Slovakian Jewish taylor, survives the concentration camps by keeping his head down, accepting the privileged job of tattooist, and using his charm and skills to exchange for food valuable items ( jewels, gold from teeth ) found in the clothes and mouths of gas chamber victims by the young women who have to sort through them (one being Gita). This food he shares with his fellow prisoners. It is the balance of not stepping out of line, yet subversing the process and helping and protecting others, and especially Gita, that marks Lale as such a strong, courageous, wiley, and moral character. This is not a depressing story in spite of being set in the most horrific context possible, but an uplifting and unforgettable one, a story that will give you much to think about. In Lale's words, "If you wake up in the morning, it is a good day." And he made the most of every one.
My LAST Psychology Today blog post
'Moving On' (I hope)
https://www.psychologytoday.com/intl/blog/trouble-in-mind/201809/moving
.
E-newsletter:
http://www.jenniogden.com/newsletter.htm
Contact me:
jenniogdenauthor@gmail.com