JENNI'S OFF-GRID NEWSLETTER, NO. 11 (APRIL, 2016)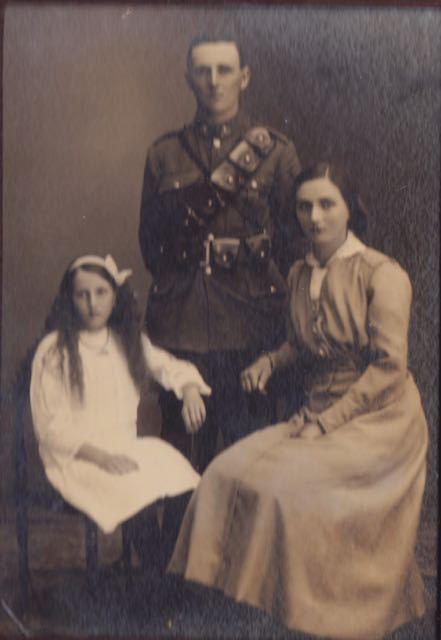 May 1, 2016
The War
The most important date in April for New Zealanders and Australians is April 25th, Anzac Day. This national 'holiday' commemorates all New Zealanders and Australians killed in wars, and also honours returned servicemen and women. April 25th, 1915, was the day of the landing of the Anzacs (New Zealand and Australian soldiers) on the Gallipoli Peninsula.
One hundred years ago is not that far back. There could be few families in NZ today who were here one hundred years ago and who did not have a family member or close friend who served and quite likely died in WWI. If they didn't die, then they were injured or left with the horrific legacy of "shell shock" —the psychological disorder we now call Post-traumatic Stress Disorder. NZ had a population of only 1.1million then and by August 1916 conscription was mandatory. By the end of the war an estimated 124,000 New Zealanders had served in the NZEF (NZ Expeditionary Force), almost half of the eligible male population of 250,000. Five hundred never even left NZ as they died in training. Around 100,000 made it to fight in France, Belgium, Egypt, the Middle East, and Gallipoli: 17,000 died of wounds or sickness while on active service; 35,000 were wounded but survived; and 414 prisoners of war were repatriated, bringing the total casualties to over 53,000.
New Zealand's 'blackest day' was on the 12th October, 1917, at Passchendaele in Belgium. On that day in a battle that was entirely pointless, 45 officers and 800 men were killed and more than 2700 wounded, making it easily the greatest disaster in NZ's history. Here is a description on a NZ History site (http://www.nzhistory.net.nz/845-nz-soldiers-die-in-botched-attack-at-bellevue-spur-passchendaele-on-western-front)
"Eight days earlier, on 4 October, 320 New Zealanders had been killed during the capture of Gravenstafel Spur, one of two spurs on the ridge above Passchendaele in Flanders, Belgium. Although this attack was successful, it had a tragic aftermath. The British High Command mistakenly concluded that the number of German casualties meant enemy resistance was faltering and resolved to make another push immediately. An attack on 9 October by British and Australian troops was to open the way for II ANZAC Corps to capture Passchendaele on the 12th. The plan failed. Without proper preparation and in the face of strong German resistance, the 9 October attack collapsed with heavy casualties.

The New Zealanders nevertheless began their advance at 5.25 a.m. on 12 October. The preliminary artillery barrage had been largely ineffective because it was almost impossible to bring the guns forward through the quagmire, or to stabilise those that were in position. Exposed to raking German machine-gun fire from both the front and the flank, and unable to get through barbed wire that had not been cut by the artillery, the New Zealanders were pinned down in shell craters. Orders for another push at 3 p.m. were postponed and then cancelled. The troops eventually fell back to positions close to their start line. For badly wounded soldiers lying in the mud, the aftermath of the battle was a private hell; many died before they could be rescued. The toll was horrendous: 845 New Zealand soldiers were either dead or lying mortally wounded between the lines.
On 18 October, II Anzac Corps was relieved by Canadian troops. In a series of well-prepared but costly attacks in atrocious conditions, they finally occupied the ruins of Passchendaele village on 6 November. The offensive had long since failed in its strategic purpose and the capture of Passchendaele no longer represented any significant gain".
I am no war buff, but I inherited some war medals from my mother's side of the family. The oldest is a Crimean War medal, a beautiful thing on a swivel complete with its orginal pale green and gold ribbon and including four bars from the 1853-1856 Crimean War— Sevastopol, Inkermann, Balaklava and Alma. It took considerable research to discover anything about the recipient of the medal and how it got to NZ (thanks Steve Novak!) but the story turned out to be one to treasure. George Fletcher was the eldest son of my maternal Great Great Grandparents of Isleham, Cambridgeshire, and a soldier in the 1st Battalion of the Coldstream Guards. He died on December 6th, 1854 in Savastopol, Ukraine. When his younger sister Jane and her husband, James Pamment, decided to follow the gold rush to Australia in 1857 (and when that fizzled out, to the gold rush in NZ in 1861) Jane was given George's posthumous medal to take with her. Just to put this into perspective, soldier George had nine younger siblings, and at the time of his death when he was 34, only four of his siblings were still alive (including my great grandmother, Jane). His mother was also dead, aged 49 (no surprises there!). Never-the-less it is interesting that the medal was given to Jane, and not to the eldest living sister and the one closest in age to George. One can only imagine the moment when Jane's father gave it to her, knowing that she would likely never return to England and of his 10 children only three would be left to care for him in his old age.
I have also inherited the WWI medals of two of my mother's uncles, her mother's brothers, both born in Christchurch, NZ. It was only when I looked carefully at the dates of their war service—and here is where I return to Passchendaele— that I realised the tragic story that those simple dates encapsulated. The older of the two men, Henry John Brunt, Harry to his friends, a 34-year-old builder, probably conscripted, left NZ on 5th April, 1917 as a Private in the NZ Rifle Brigade. It took eight weeks to get to Devonport, England, so once he reached England he would have had just five months to see the other side of the world before he was killed in action in Passchendaele along with 844 of his fellow New Zealanders on that worst day in NZ history, the 12th October, 1917. But it was only when I took in the date that his younger brother, Romney Joseph Brunt, sailed from Wellington, NZ to fulfil his duty, that the tragic significance for this family became a tad clearer. Romney, a carpenter, now Private in the 30th Reinforcements Specialists' Company, Machine-Gun Section, left NZ on October 13th, 1917. Of course, as NZ is a day ahead of the Northern Hemisphere this was the 12th October in Passchendaele. So as his NZ family (father and five siblings) waved Romney goodbye, their other son was dying 12,000 miles away. (Perhaps it is a blessing that his mother Margaret, whose parents had arrived in NZ in 1842 on the Duchess of Argyle—the very first sailing ship carrying assisted immigrants to arrive in NZ—had been dead for 13 years.) It would have been at least eight weeks, probably considerably longer, before the NZ family would learn of their son Harry's death, and perhaps even receive that last letter, written before he went into his final battle—just about the time they knew their younger son would have berthed 'safely' in England. These two men, builder and carpenter like their father, were not amongst those first waves of keen and ignorant young men looking for adventure, but conscripted, presumably against their will (even if unexpressed). Romney did return to NZ, but with what scars, physical or psychological, I do not know.
Dates can seem a dry thing until their stories are discovered. The photo above is of either Harry or Romney, with, I think, his sister, my grandmother, Florence Brunt. The young girl's identity is unknown, but she is possibly the daughter of another older sister. Perhaps the only family available when the traditional formal portrait was taken before the soldier left for war.
The Novel
And now for something much more trivial. My first novel,
A Drop in the Ocean
, is nearly officially published, and will be on May 3rd. In fact you may have the print book already as Amazon, as is its practice, sent these out early to those who preordered it. If you have ordered it, thank you! And if you haven't, I do hope you will! Once read, if you liked it please review it, on Amazon, Goodreads, and where-ever else you can. It is easy to do (even a rating alone is worth-while and an added sentence or three even better). Reviews mean a great deal to an author; for example, Amazon promotes books with lots of reviews. If you love bookshops, order it from one of your favourites. This will also be good for me as this encourages the bookshop to stock a few copies. The book cover of
A Drop in the Ocean
is one that innocent book browsers find hard to resist. I am happy to mention that earlier this month it was awarded the
Gold medal in the US 2016 Independent Publisher Book Awards (IPPYS) for Best Regional Fiction: Australia and NZ
(Best regional fiction refers to fiction set in those regions.) If you tweet or are active in other social media—Facebook, Stumble Upon, etc—do please twitter and stumble away for me. Suggest it to your bookclub, buy it for a friend. Word of mouth or word by the new mouth, social media, is the main reason a book becomes known and hopefully judged favourably.
There are a number of book sites (book bloggers and the like) who are publishing reviews and interviews with me and articles by me (some about writing, some about turtles, some about my entire life such that John commented "at least when you die we can use it as your obituary" over the next few weeks; perhaps I'll send out a short (promise) 'special edition' with a few links when they have begun to appear. Whatever would my ancestors think…
Book Review
Georgia: A Novel of Georgia O'Keefe
by Dawn Tripp
I love novels based on real life stories. Of course they must be well-written and well researched. Dawn Tripp's lyrical and evocative novel of American master painter Georgia O'Keeffe is all of that: her prose brings this incredible woman to life—her art, her mind, her passions, her sensuality, and her love for photographer, Alfred Steiglitz. It is so well researched that it is difficult to believe it is a novel, and whatever poetic licence Tripp has taken with her characters become the truth. Its power is in the first person telling of it; Georgia's voice draws the reader into her world, and we experience Steiglitz and the many other famous artists who were their friends through her lens. It covers only a short period in her young adult life—a period during which she was discovered, mentored and photographed by Stieglitz. (Stieglitz, a modern art promotor as well as a photographer, became even more famous for his nude photographs of the beautiful Georgia.) But at its centre it is the story of Georgia's 'coming of age' as an artist and, of course, as an independent woman (who, after years of passion, power, betrayal and incredible art, found she didn't need the patronage of the photographer). A book to savour, sink into, read in a wild beautiful place if possible.
Article of Possible Interest
My most recent
Psychology Today
post
https://www.psychologytoday.com/blog/trouble-in-mind/201604/prince-or-his-music-which-will-you-miss-more
is not really about Prince, but rather about music and whether it has been selected for over thousands of years, and why!
So goodbye for another month with thanks for your support, and carry on conning some more mates or enemies into subscribing to my e-newsletter! http://www.jenniogden.com/newsletter.htm
Contact me:
jenniogdenauthor@gmail.com