BLAST-OFF SUCCESSFUL, NOW FOR THE JOURNEY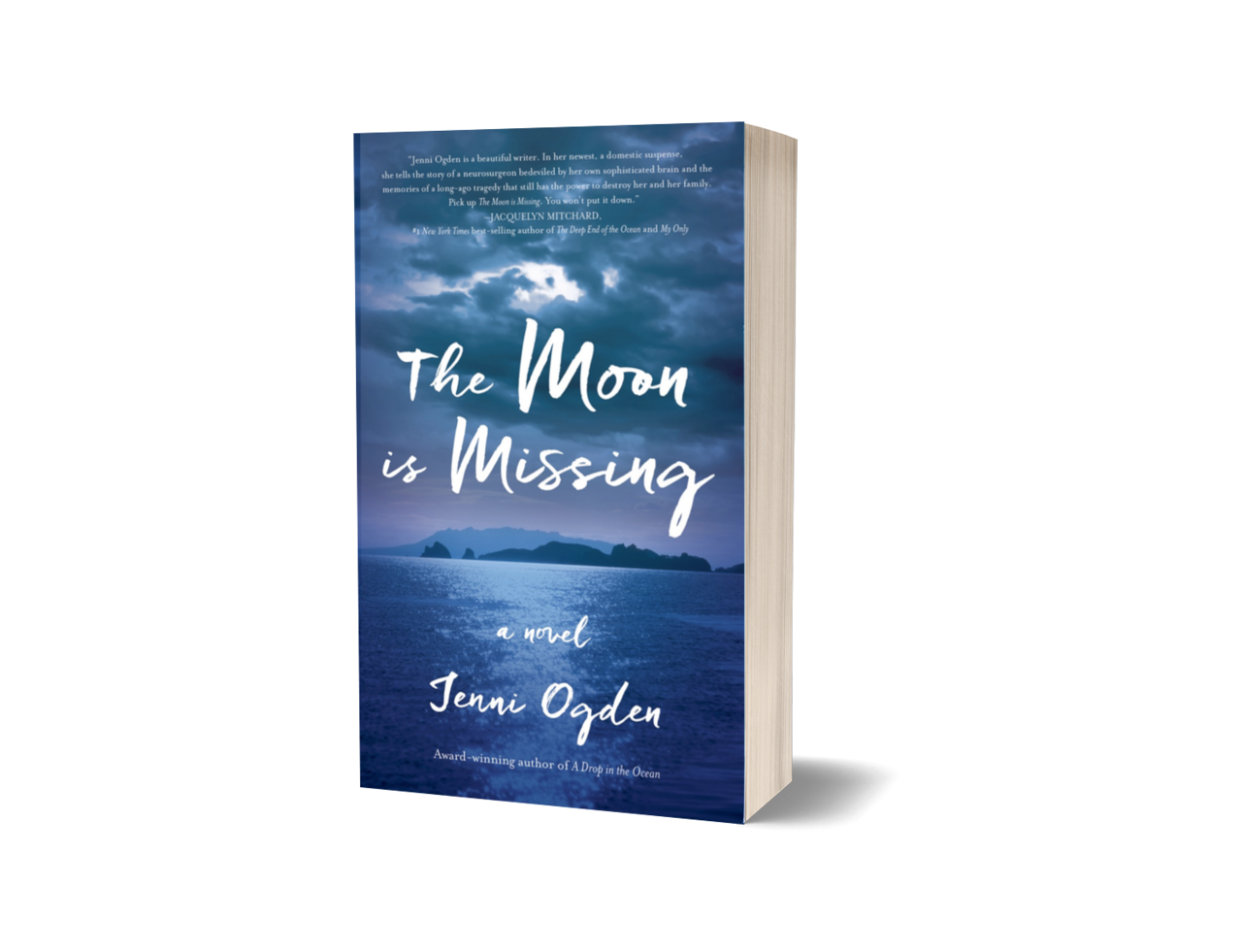 August 26, 2020
OOPS, READ THIS ONE: BLAST-OFF SUCCESSFUL, NOW FOR THE JOURNEY
Oh dear, First I sent the last newsletter by mistake (asking if you wanted an ARC, but sorry, that time is long past now, as book is on sale!) then the correct current newsletterwhen sent via the Author's Guild website who host my website didn't arrive in my own Mac Mailbox when sent, although my husband got his. After much experimenting and pulling out of hair, I discovered the image was too large and would have been stopped at the border for some of you. So this one with a small image seems to work! Sorry for the double up or triple up. It is amazing I ever managed to write a book on an actual computer, really.
Dear Reader,
Launch day for 'The Moon is Missing' today, and I was chuffed (is that a word used anywhere but in NZ?) to see that on Amazon it went from a rank of 600,700 of all Kindle books yesterday before it was released, to 5,000 today! This is how we writers get our little buzz every few years when a new book comes out... Actually the real buzz and warm fuzzies come with the reviews, and I have already quite a few on Goodreads as these can be posted before the book is published by readers who have advance review copies (ARCs), and they are beginning to be posted on Amazon. So nice...one can use quotes.. these from Netgalley...
Gripping sequences in Katrina-buffeted New Orleans made this a page-turner... Linda Brown, Netgalley reviewer

An absolute triumph for Jenni Ogden. A beautifully written book that I didn't put down until the end. A family drama that takes you to a remote New Zealand Island, (her descriptions were so vivid I felt as if I could literally see it) also to New Orleans during Hurricane Katrina.) The story follows Georgia Grayson, a neurosurgeon, who's past comes back to haunt her when her daughter demands to know who she is, A tightly woven family drama.:A must read, Superb..... Irene Greenlees, Netgalley Reviewer

This book threatened to rip my heart out so many times, but I couldn't put it down. Kerri Richardson, Netgalley Reviewer
Thank you so very much those of you who did request an ARC and have already posted your review on Goodreads and Amazon, and if you haven't yet, please, please do now! (Or read the damn thing and then post!) Click here for Goodreads, and for Amazon go to the Amazon country site where you buy stuff; click on appropriate link : Amazon US, or Amazon Canada, or Amazon Australia, or Amazon UK. If you buy stuff on more than one Amazon site, then post the same review on both; why not! The reviews show up independently for each country. And if you are in India or elsewhere, I know you will be able to find the right link!
And of course if you didn't receive an ARC, now you can buy it! Cheap at the price (whatever that means). US$4.99 or the equivalent for the Kindle book (or free if you are in Kindle Unlimited) and US$17.95 for the paperback (the cover in real cardboard is so beautiful). The audiobook will be out in September. I will no doubt tlet you know!
Of course I would love you to post an Amazon link on your FB, twitter, Instagram, or wherever you know how to post.
And one more plea; to get them all over in one session... if you read any e-books at all, (or even if you don't! )I would greatly appreciate it if you followed me on Bookbub. This is the best site for great deals on all the top books/bestsellers etc as well as small players like mine. You can select which genre you are interested in and how often you want to get an e-mail, or ignore all that and just go to the site if and when you feel like it to check out the current deals. I am trying to get 1000 followers here because it means I get promos from Bookbub I couldn't otherwise get. Once you follow me you will receive an e-mail from Bookbub every time I publish a new book (next year hopefully) or post a review of a book I like, which I intend to start doing occasionally, say monthly. If you all followed me I'd have my 1000 and a few more for good luck.
Being a lazy sort of person, I thought that instead of writing an actual newsy off-grid gossip column, I'd just post this author interview which was published today on 'NewInBooks'. You can get the actual post by clicking on the interview heading, but no need as here it is below, to turn this into an OTT newsletter. You will all likely unsubscribe in droves after this. But I promise to return to my old self next time. (hint: Questions/answers 3 and 4 might be vaguely interesting. Auckland Writers' Festival take note of my Q4 answer.)
New In Books Author Interview: Jenni Ogden

1. What can you tell us about your new release, The Moon is Missing?

It is a family drama, a book club read, a tale of family secrets and mother–daughter conflict set in London, New Orleans during Hurricane Katrina, and on a remote island off the coast of New Zealand. It draws on my knowledge of things medical and especially neurosurgery, my psychology training, three locations I am familiar with and love, and my own experience of being a mother of four. I was somewhat surprised when I discovered from reading the cover blurbs written by two superb authors that it was a domestic suspense! This is what they said:

"Jenni Ogden is a beautiful writer. In her newest, a tale of domestic suspense, Ogden tells the story of a neurosurgeon bedeviled by her own sophisticated brain and the memories of a long-ago tragedy that still has the power to destroy her and her family. Pick up The Moon is Missing. You won't put it down."
— Jacquelyn Mitchard, #1 New York Times bestselling author of The Deep End of the
Ocean, the book that began Oprah's Book Club.

"With gripping scenes set during Hurricane Katrina and on a remote New Zealand island, this tightly-woven family drama—fueled by long-buried secrets and a daughter's desperate need to answer the question, 'Who am I?' —is ripe for book club discussion."
—Barbara Claypole White, bestselling author of A Perfect Son

2. What or who inspired you to become an author?

Before I wrote fiction I was a clinical psychologist and neuropsychologist and published non-fiction books of cases of my own patients (Fractured Minds and Trouble in Mind, similar to the cases of Oliver Sacks). These have been long-time best sellers for me and I believe their popularity as college textbooks as well as for the general reader is due to the real-life stories and the emotional connection the reader forms with the patients and their families. This emotional connection, of course, is why we read fiction. I have always been an avid reader of fiction and wanted to have a go at that, so I retired from my university position early, moved with my husband to a spectacular off-grid island off the coast of New Zealand, and begun the long and involving journey that is writing fiction. My debut novel, A Drop in the Ocean, turned out to be a success, won four wards including the Nautilus Award for Fiction, Large Publisher (won most recently by Barbara Kingsolver), and has sold over 80,000 copies. Since then I have completed three more novels, one currently in the bottom drawer(!), one which I hope will be published in 2021, and my current new release, The Moon is Missing.

3. What's on your top 5 list for the best books you've ever read?

Good grief, impossible to choose five… and of course there are always those childhood favorites to include! In many cases authors rather than specific books are easier…

Those authors no longer writing (ie: no longer in this world)! Rumer Godden (China Court, In this House of Brede), Emily Bronte (Wuthering Heights), P.D. James (her Adam Dalgheish seres), L.M. Montgomery (Anne of Green Gables), Gene Sratton-Porter (Freckles), Gerald Durrell (all his books), Oliver Sacks, Pat Conroy, Rosamunde Pilcher (Coming Home), Bryce Courtenay (The Power of One), Colleen McCulloch (The Thorn Birds).

Best books I've read in the last few years: The Splendid and the Vile: A Saga of Churchill, Family and Defiance during the Blitz, by Erik Larson, Richard North Patterson (all his books), Lionel Shriver, Ann Patchett, Barbara Kingsolver, Anna Quindlen (especially One True Thing), Chris Cleave (Everyone Brave is Forgiven), Colson Whitehead (The Underground Railroad), Sebastian Faulks (all his books).

4. Say you're the host of a literary talk show. Who would be your first guest? What would you want to ask?

Sebastian Faulks. He is a superb writer, a giant intellect, an engaging speaker and a very charming man! I think I would begin by asking him: "You write so many different types of books, from satire to drama, novels set in the World Wars, and even a James Bond novel, 'impersonating' the writing style of Ian Fleming. Which of all your novels is the one you consider your best, and why; which was the hardest to write, and why; and which, if any, do you now wish had never seen the light of day?

5. What's your favorite thing about writing?

Being able to enter a world I am fascinated by (and perhaps could never experience in real life), and being able spend a year or longer immersed in it (and not feel guilty about leaving the vacuuming for another day!)

6. What is a typical day like for you?

Avoiding vacuuming. Also depends on whether I have a book coming out (like now!) or I'm revising, or writing a new book. Marketing does rather take precedence around a new release, which can be fun, but outside of that, I write most days for varying periods depending on how sunny it is and whether the sea is inviting or I have a good book (by someome else) I can't put down. I don't rise at dawn to write, but usually write during the day, and read or watch Netflix in the evenings. I consider the hours (and hours) I spend on the beach also part of my writing time as that's when I dream up characters and scenes and plot twists… Our very spectacular beach is few minutes walk from our house, and usually I am the only person on it. And yes, I know how lucky I am!

7. What scene in The Moon is Missing was your favorite to write?

I can't think of a specific scene but Part Two, set during Hurricane Katrina, is my favorite part, and everyone who has so far read the book, whether an editor or a reviewer, has said they were gripped by that part and couldn't tell it from real-life stories of Katrina. I did a lot of research for this section, as although I have been to New Orleans many times, I wasn't there during Hurricane Katrina. It is interesting to me that that section wrote itself once I'd done the research, and I have changed nothing major in that part since the first draft, unlike the rest of the book whch has had major revisisons.

8. Do you have a motto, quote or philosophy you live by?

I am the eternal optimist, and I tend to like almost everyone and trust people I have formed a relationship with (including students I taught, trades-people who have worked for me, as well as acquaintances, colleagues, friends, and family). I have rarely been disappointed. I think that New Zealand's 'motto' during these Covid times is a good one: "Be safe and be kind." And to that I add "and you will be more likely to be happy."

End of that rave.

Well I think this is the most linked newsletter I have ever written! Some are sure not to work... As they say (who is they?) it takes a community to launch a book. And you are mine. Thank you for whatever support you have the time, patience, and kindness to give. (I sound like Jacinda, but thank goodness I am not. How does she do it?)
Hugs,
Jenni
e-mail: jenniogdenauthor@gmail.com
Author website: www.jenniogden.com