JENNI'S OFF-GRID NEWSLETTER, No. 45 (MAY 2019)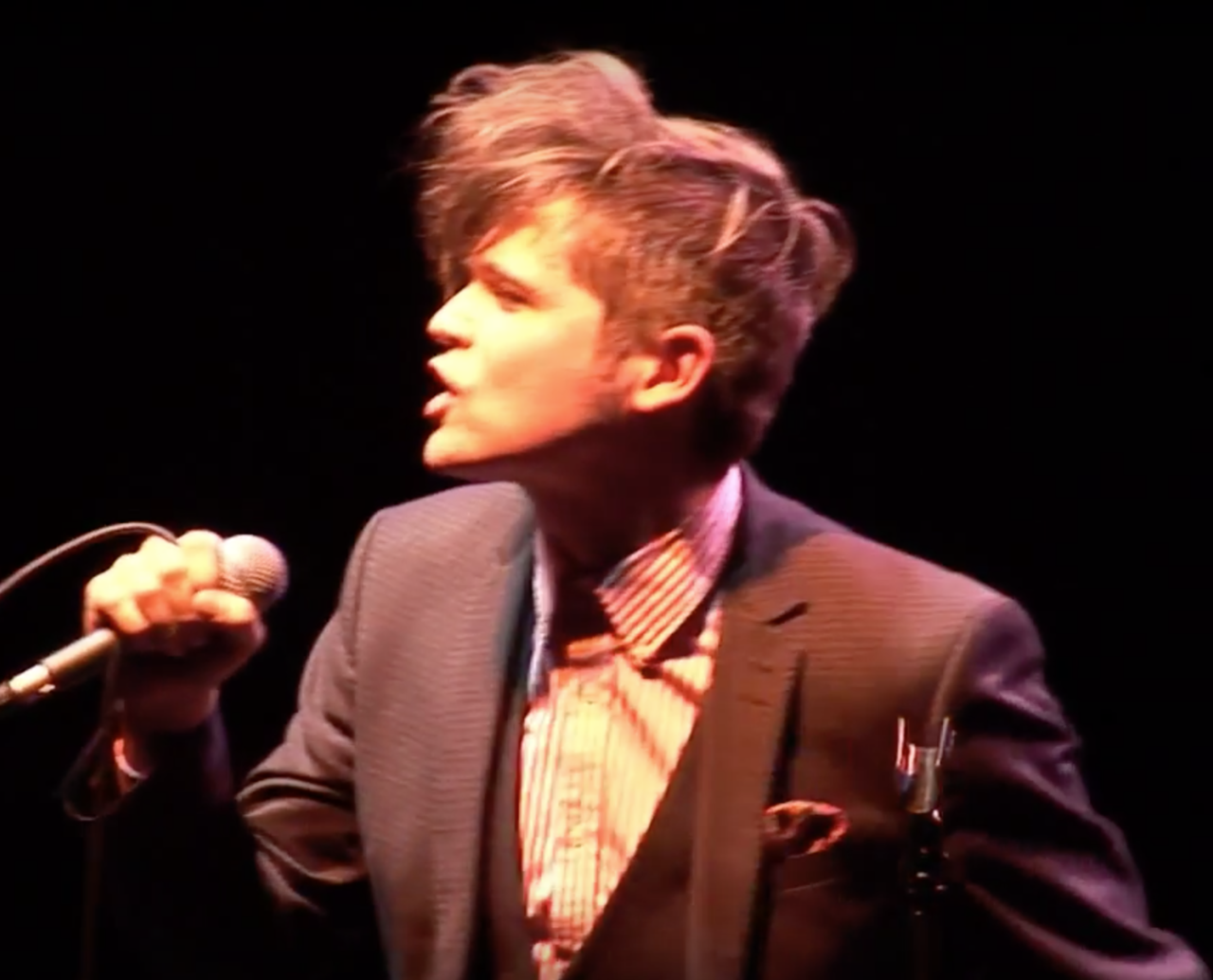 June 1, 2019
The Writers' Festival Annual Edition!

The best thing about May is the Auckland Writers' Festival. Every year it is as good or better than the last year, and attracts more and more people and makes more devoted fans. This year 82,000 tickets were sold, up about 10,000 from 2018. As my daughter points out, Jenni Ogden bought about 100 of them; this is an exaggeration of course; I bought 26 tickets shared between me and John, and on top of that I went to four free sessions. But even if the average person goes to say 5 sessions (my 17 sessions is likely one of the highest attendances as to fit in any more is pretty much impossible) that means that about 16,400 indviduals enjoyed on average 5 sessions paid, and almost certainly a few of the free sessions in addition. As one of the speakers said, "At last, a Writers' Festival that actually works!" He meant, I am sure, that every session is bang on time, the venue is magnificent, the interviewers as well as the guest speakers/writers have been carefully selected not only for their knowledge and brilliant writing, but also for their ability to ask and answer questions in intelligent, moving, humorous and thought-provoking ways. Seated in any of the theatres before the performance (because performance is really more what it is all about than a bog-standard interview) the audience is buzzing, talking to their neighbours, often someone they've never seen before (but when it comes to books there is always a conversation to be had.) Yet the second the lights are dimmed a TOTAL silence descends. No last minute chattering here. A round of applause as the writer walks on stage and then absolute focus.

Sometimes the applause at the beginning is not just a welcoming clap, but a resounding ovation. This was the case for Jacinda Ardern, NZ's now world-famous Prime Minister. One of NZ's best political journalists, Toby Manhire, interviewed her at 8.30am on Sunday morning , and the Aotea Theatre's capacity crowd of 2250 people had the pleasure of listening in to a conversation between these two intelligent and delightful people as they discussed the time around the NZ elections when this extraordinary young women found herself in an extraordinary position and ran with it. The excuse for the interview was a book of essays written by a range of politicians about the election, including an essay by Jacinda. But what came across was her humanity, her kindness, her humour, her intelligence, her naturalness, and her total lack of up-herself-ness or bitchiness. She walked off the stage quickly at the end as she had another meeting in South Auckland, so didn't hear more than two seconds of the very long standing ovation. She had mentioned that the previous evening after returning from a Summit in Paris (spearheaded and led by her and the French President) where 17 Governments signed up to a pledge to take more responsibility for preventing social media platforms to be used to spread hate speech and terrorist acts, she meant to have an early night, but found herself glued to the Australian elections on the TV! Then she was up at 4.30am that morning with her baby. Here's the Festival podcast link to her interview.
Auckland Writers Festival, 2019, Jacinda Ardern interview Podcast

Other more traditional highlights for me? My top pick was unexpected. A performnce poet I'd never heard of, a UK Edinburgh Festival legend, Essex wide-boy Luke Wright. He was stunningly good: clever, so very clever, funny, topical, irreverent, charismatic and an all round sensation. How can I decribe him with words? I can't, so instead I have looked up some YouTube videos of some of his performances to give you a taste. His performances at the Auckland Writers' Festival will likely be put online at some point and if so he is truly worth watching. That's him in the photo that heads this newsletter. (Before he came on stage the man sitting next to me said "Either he must be phenomenally tall or that microphone needs a serious adjusment!" He didn't need to adjust it.)
So here are a few YouTube videos of Luke performimg. The TEDX talk is more for the would-be poets amongst you.

Poem: The Panel. Luke Wright

Poem: The Essex Lion. Luke Wright

Poem: Ron's Knock-Off Shop. Using only one vowel, O! Luke Wright

Poem: Prayer. Luke Wright

Do it yourself: poetry | Luke Wright | TEDxSouthmoorAcademy


My second pickwas Marcus Zusak, author of The Book Thief which was published in 2005 and which, according to the NY Times has sold16 million copiesworldwide, is published in 42 foreign language territories, and has spent over 500 weeks on the New York Times bestseller list. But he was at the Festival to talk about his next novel, Bridge of Clay, which took him 13 years to write, and was published in October, 2018. I hadn't read it but I have now (see book review below!) and I am so glad I heard him speak about it first. If I hadn't I might have given up in the initial chapters. Marcus said he realised the opening chapters were confusing but he decided his readers would hang in there and if they did it would come right. So when you read it, hang in there! It is worth it. His interview was full of useful stuff for writers; mostly about failure (his!). How many people can talk about failure with such charm and humour and honesty and insight? Here's the Podcast link to his interview at the Festival:
Auckland Writers Festival, 2019. Marcus Zusak interview

There were so many more highlights, for example Irish John Boyne, one of my favourite writers, whose books tap into dark places and who himself has suffered from depression. He was not at all depressing, although he was very frank about his own problems. Then at the other extreme (in terms of book moods) the delightful American, Andrew Sean Greer, whose comic novel Less won the 2018 Pulitzer Prize for Fiction, had his audience charmed. Less has had mixed reviews, but I found it very amusing. Here's the Festival podcast link to his interview: Auckland Writers Festival, 2019, Andrew Sean Greer interview

Every year the amazing British actor Rebecca Vaughan comes to the Festival with a different one-woman play. This year it was Orlando; four centuries of English history told by the gender-fluid, ageless, immortal fictional poet. As I and the entire audience surely wondered when they listened to Luke Wright, and wondered again with Rebecca Vaughan, how on earth do they remember all those rapidly delivered lines?

Writing
Revising more than writing. Marcus Zusak has made it less of a guilt trip to take forever to write a book. If he takes 13 years to write a great book, perhaps I can have two to write a very ordinary book! And is he building a house? Nope, just a Bridge of Clay.

Book Review
Bridge of Clay by Markus Zusak
This is a BIG book in every sense of the word; a family saga with a difference. Set in contemporary times in a Sydney working class suburb, it is about the Dunbar boys, five of them, rough, sometimes violent, and full of heart. It is narrated by the eldest boy, Matthew. The central character is the fourth-born, Clay, nick-named the Smiler. He is the only one forgiving enough to seek out his father ("The Murderer") who abandoned his sons after their beloved mother, Penelope, died. Clay finds his father and helps him build his dream bridge. Of course the bridge is not just a bridge, it is a bridge made of Clay himself.

Every character in this story is unique and rich. The contemporary story is entwined with the earlier story of the Dunbar boys' parents; the Michaelangelo-obsessed sculptor father, Michael, and mother Penny, the heart of the Dunbar family and a Polish immigrant.

The writing is extraordinary, the structure is confusing yet exactly right, the names and nicknames of all the characters (and the animals) are part of the story, as are the bizarre and quirky chapter titles. As Marcus said in his interview, every word and every comma in this book is deliberate. Now that's a book (and writer) worthy of all the glittering literary prizes, and in my opinion is also worthy of the Great Australian Novel title. But if none of these things come to pass, the author won't lose any sleep (he will be losing that on his next book), and it won't change this story as an immersive experience for those of you prepared to stick with it.

Subscribe to my e-newsletter